Monitoring typhoon Mangkhut from space
14 September 2018

Category:

Climate, Scientific projects and publications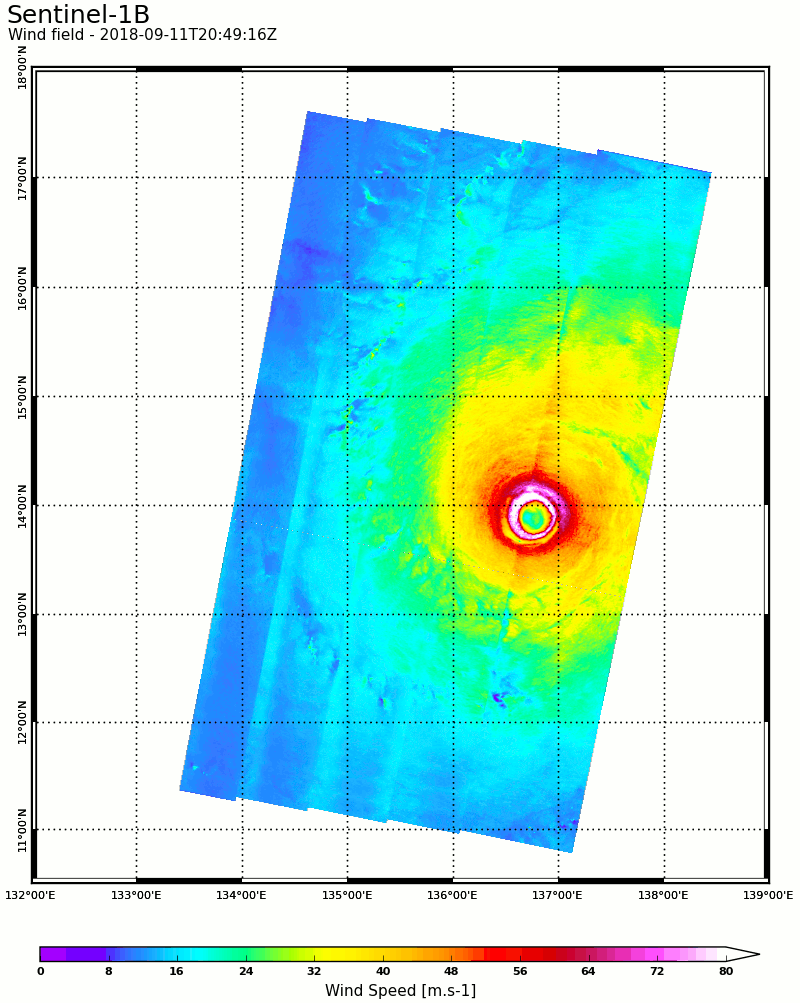 While super typhoon Mangkhut is heading towards southeast Asia threatening to make landfall, teams from IFREMER and CLS are monitoring and studying it using Earth Observation satellites.
From 700 km above, our experts, in collaboration with space agencies, are able to track the hurricane's path guided by information from major weather forecast agencies. Using Earth Observation data, our experts are able to characterize the associated ocean surface wind speed.
The team uses Copernicus data along with other higher resolution data from multiple commercial providers to deliver the highest measurement accuracy.
Providing crucial observations
These observations and measurements are crucial to provide accurate information on these extreme events for the weather agencies as well as the emergency coordination bodies, such as Copernicus EMS.
Click here to read the full article published on ESA's website.
---
Image caption: Ocean surface wind speed maps measured by Sentinel-1B on Tuesday evening and RadarSat-2 on Wednesday morning while in Category 5. Maximum wind speed reached more than 80m/s (288km/h). Image copyright: Sentinel-1B: Contains modified Copernicus Sentinel data 2018. RadarSat-2: Copyright MDA 2018 – Processed by CLS – Collecte Localisation Satellites, in collaboration with Ifremer, courtesy of GISBretel.