Locust invasion: EO helping farmers
14 May 2020

Category:

Climate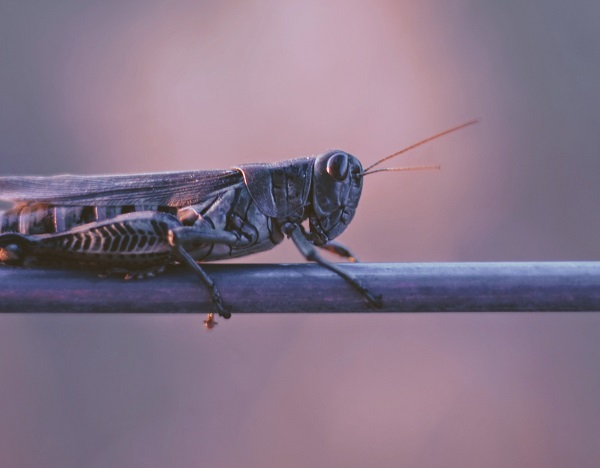 Africa, like the rest of the world, is facing the Covid-19 pandemic. But African authorities and citizens are also having to cope with another threat: a historic locust invasion threatening millions with starvation. In its latest bulletin, the United Nations Food and Agriculture Organization (FAO) gave an update on the spread of this crop killer, noting that swarms continue to proliferate in East Africa.
According to the UN agency, spring breeding is likely to lead to a further increase in locusts in this region of the world. Eastern Yemen and southern Iran are expected to be particularly affected in the coming months. How can we monitor these devastating swarms in real time? How can we measure their impact on crops? These are all strategic data that must be collected to better manage this scourge.
CLS is helping local players to tackle locust damage. How? Using Earth-observation solutions that have been tailored to the situation and are currently undergoing a skills transfer process.
We propose today to focus on the European EO4SD – Protection of fragile states project.
A crisis within a crisis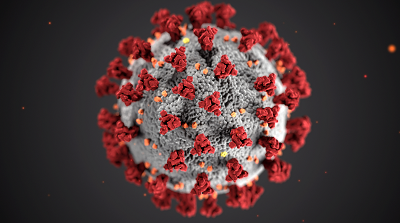 In the midst of the COVID-19 crisis, the locust invasion is a crisis within the crisis that threatens the food security and livelihoods of millions of people. And this at a time when many countries are still recovering from recent shocks (Ebola, civil war, terrorism, etc.) and when the usual coping capacity of communities is already being severely tested. Africa appears to be on the verge of its first recession in 25 years due to the COVID-19 epidemic, which will further hamper the ability of governments to counter the crisis.
EO for food: rising to the top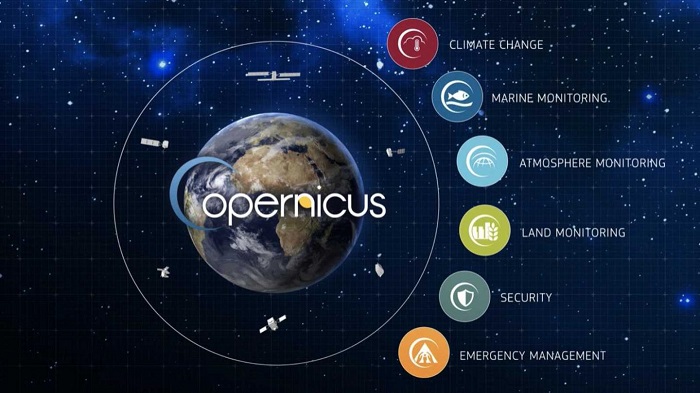 The European Space Agency (ESA) has set up the EO4SD Protection of Fragile States programme to support states affected by fragility, conflict and violence. The programme works by developing and demonstrating the support capacity and benefits of information services based on Earth-observation data in crisis management.
The strategy behind these actions is to obtain insight on situations, gain an overview and provide access to comprehensive, integrated and reliable information as a basis for supporting economic and social development in environments at risk.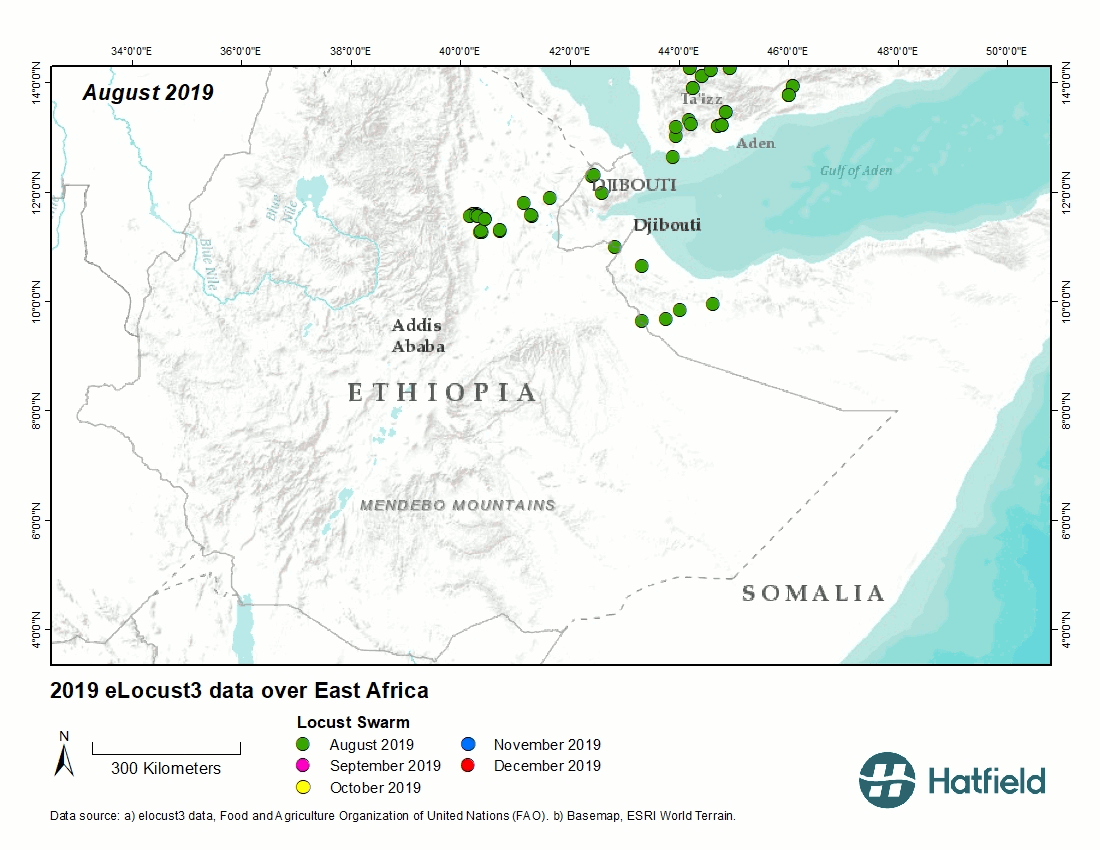 A vegetation index to gauge the impact of locust outbreaks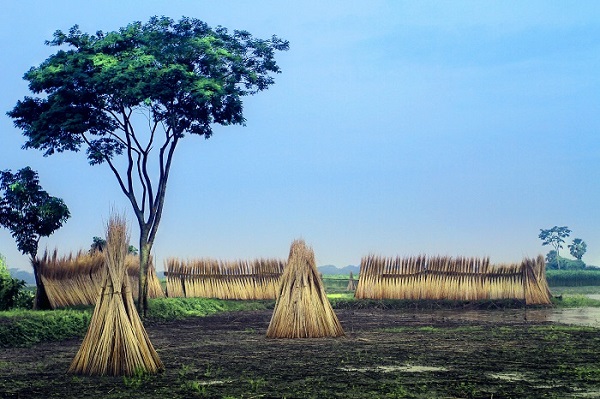 CLS teams have already conducted a series of training sessions in African countries, demonstrating the utility of optical imaging. Satellite images from the European Copernicus programme, processed by Hatfield, CLS's partner on the project, have made it possible to measure the impact of a locust swarm on large areas of cropland. The tools provide territorial stakeholders with information on the vegetation index of fields before and after the locusts' passage. This spatio-temporal index allows managers to assess crop damage in real time. Thanks to these maps it is now possible to learn and implement tangible preventive solutions for the near future.
CLS is also working through its fleet management business on connected solutions for collecting field data on the damage caused by these devastating swarms. It is on such in-situ data that the space observation strategy was based