Infrastructure Development of space oceanography in Indonesia
INDESO is a scientific program coordinated by CLS that aims at supplying to the Indonesian Ministry of Marine Affairs and Fisheries (KKP) a set of technologies, specific knowhow, actions of strengthening of capacities, specific buildings with equipments and facilities.
The long-term objective of INDESO is :
The conservation of both the capacities of fisheries and of Indonesian ecosystems,
The implementation of pilot-projects for applied and operational researches
The funding of training actions in the field of space oceanography. IRD is a scientific partner of CLS in INDESO.
Main issues of oceanographic research in Indonesia
Indonesia is an archipelago of about 17 500 islands spread on more than 4 000 km from west to east. Fisheries are a key activity in rural areas and generate considerable local economic transfers. Indonesia is highly vulnerable due to unregulated illegal fishing, to climate change and to anthropisation processes leading to the degradation of marine ecosystems. The management of marine resources and fisheries is therefore highly complex and difficult, and constitutes a major issue for the country.
An innovative approach
INDESO combines satellite data, in-situ observations and numerical models for the monitoring of both fishing activities and the evolution of circulation, biochemistry and marine ecosystems in Indonesian waters for a sustainable and optimal use of marine resources.
Full video about the project
30 years of satellite-based data collection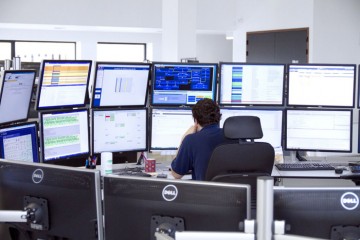 An unrivalled database CLS operates 40 satellite systems which carry almost 80 instruments used on a daily basis for environmental surveillance, the sustainable management of marine resources and maritime safety.